END OF YEAR CONCERT
Dear Parents and Caregivers
The end of year concert is fast approaching us on Thursday 7th December 2017.
This year the theme for our school concert is Mega-Stars! Rooms 1 and 4 will be performing Beat It by Michael Jackson.
For costumes, the students agreed on a black and white theme. We would like the students to wear black/dark trousers and white shirts.
Optional extras could include a hat and/or jacket.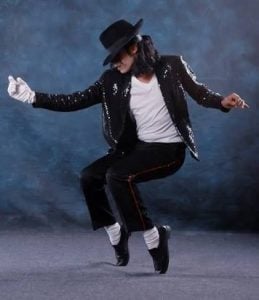 Thank you for your support. Please let me know if you have any questions.
Regards
Chris Braybrook