The first semester is over. It has flown by with a multitude of wonderful learning tasks and experiences taking place.
L.E.D. CARDS
During the last week we have concluded our work on electrical circuits by making L.E.D. light birthday cards. I was so impressed with everyone's efforts and their perseverance to try to get their circuits functional and the lights lit up. There were varying degrees of success, but an amazing amount of discovery learning was evident.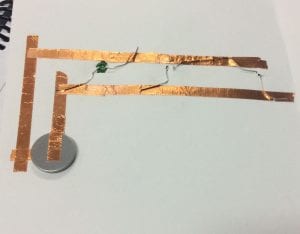 HATS
I hope everyone has a wonderful holiday. I look forward to an equally productive second semester of  learning.